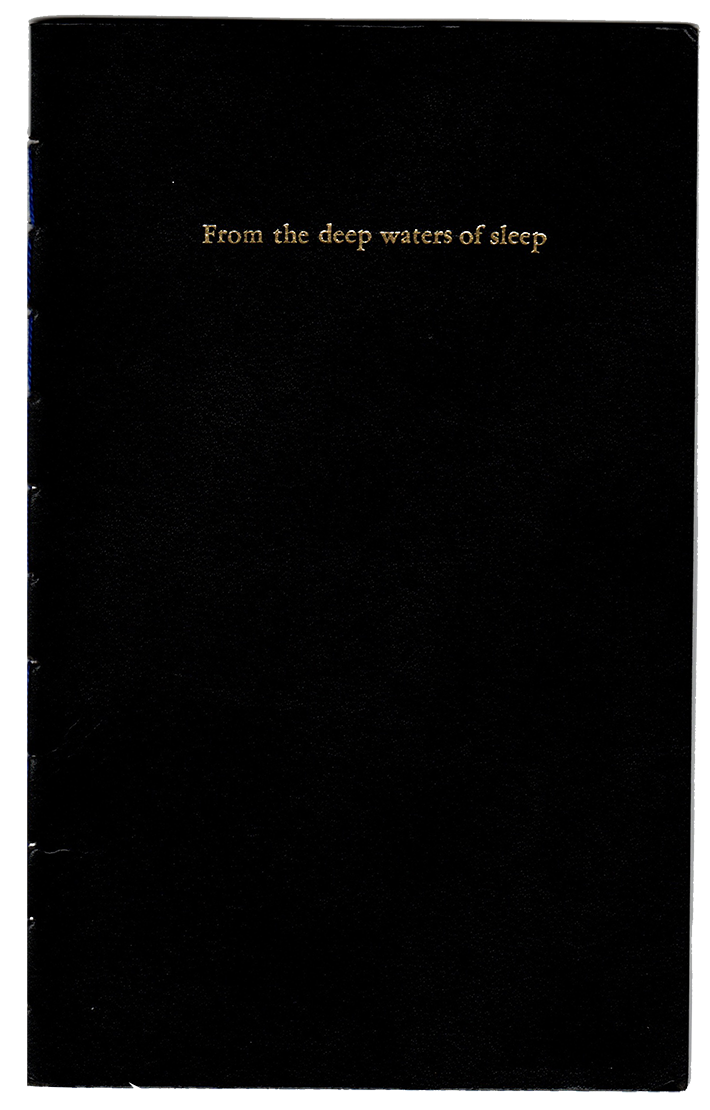 Adrianne Ader-Appels
From the deep waters of sleep, 2014-2020


11x18 cm
32 páginas
1a. edición 2014
2a. edición 2020


En 1975, el artista neerlandés Bas Jan Ader desapareció en el océano mientras realizaba una obra llamada In Search of the Miraculous. Este cuadernillo recupera un poema que Adrianne Ader-Appels, madre del artista, leyó durante su funeral.